Inception Counseling Services Chavis DeLoatch
Your Journey Begins Here
Anxiety treatment therapist in North Carolina
---
Menu
in·cep·tion
/inˈsepSH(ə)n/
the establishment or starting point of an institution or activity.
About
---
Welcome to Inception Counseling Services PLLC. Here you will be provided with quality therapy services that are catered specifically to your needs for transformation and change that lasts.While services are provided for multiple problem areas, the specialty area is focused on stress and anxiety treatment with sometimes hidden or unhidden sources that impact different areas of your life.
Stress & Anxiety
---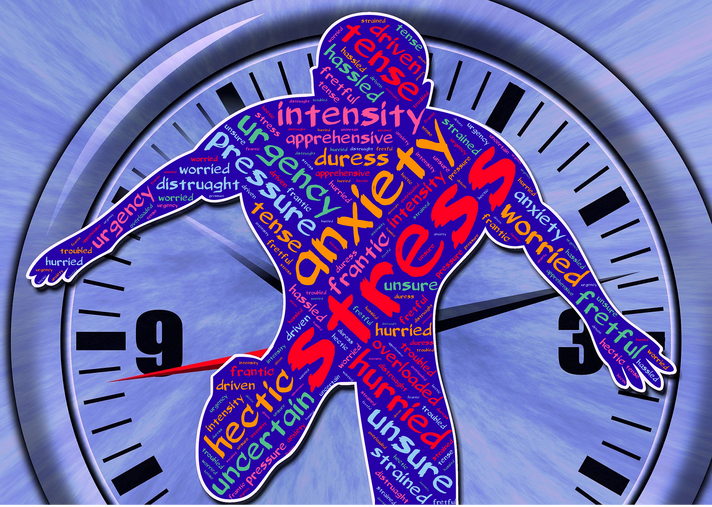 "I'm at my limit". "I want to feel better". "I don't know what to do".Do you feel hopeless with overwhelming stress? Are you experiencing significant anxiety symptoms? Are you in a constant state of worry? Are these feelings influencing your day-to-day life?If this is YOU, you are in the right place!Everyone at one point or another has experienced stress and anxiety, it is a normal part of life. Feeling in a constant state of either, however, is an unwanted feeling and can be debilitating.Stress and anxiety are two of the most common things people experience. As common as both are, they have the propensity to covertly and overtly create tension, stress, and a lack of balance in your life when dealt with alone. The feelings that you experience may negatively impact your performance in different areas of your life such as work, relationship, parenting, and your overall ability to function at your optimal potential.Stress is typically caused by an external identified source (job, school, relationship, etc.). Stress can make you feel overwhelmed, pressured and on edge, however, most stress is short-term and when the stimulus is gone it leaves. Think of a college student who is taking a big exam and is stressed about it.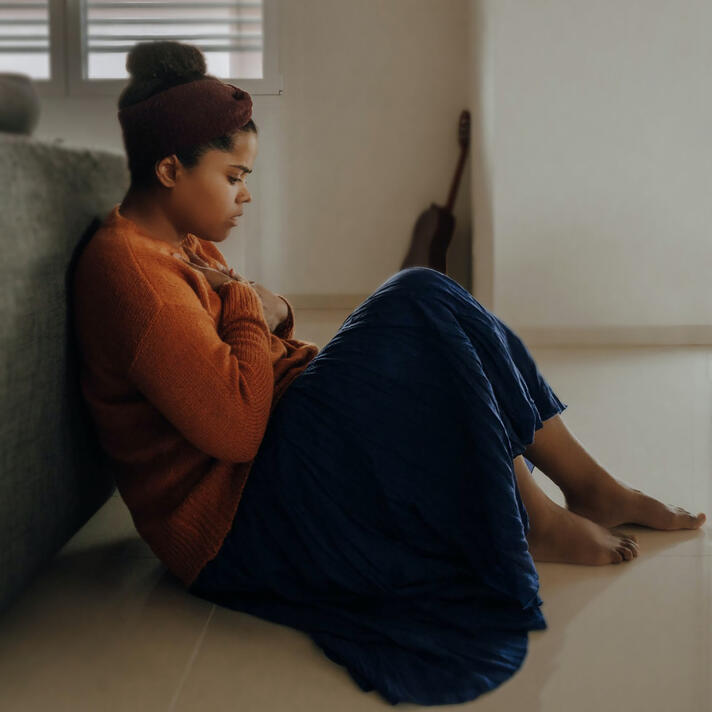 Anxiety is a reaction to the stress response, your fight or flight reaction, usually triggered by an imminent threat real or psychological. Excessive stress can lead to anxiety. Imagine that same college student feeling extremely stressed; the student begins to experience symptoms such as sweaty palms, racing heartbeat, feeling faint, nervous stomach, inability to concentrate, and a plethora of other symptoms. The student is now experiencing anxiety, in this case, test anxiety.Sometimes individuals may unknowingly have anxiety, called covert anxiety. Covert anxiety is a bit trickier than overt anxiety because often while the signs are present for the person experiencing it they may be unaware of how the anxiety is manifesting and causing difficulty in their lives. Along with covert anxiety, there may also be covert triggers, this is where a person is baffled as to what is causing their anxiety. From this, we have covert behaviors, which are being in-cognizant of how the anxiety is affecting their lives. It's easy to see how this cycle can wreak havoc in a person's life, whether you are aware or unaware of its effects.
You want to feel better, you want to feel hopeful, you want to feel connected, YOU want a better life. It is time to make that change and I'm here to help!In the world, there is a need for greater mental and emotional flexibility. At times life can become overwhelming and those feelings can challenge our inner peace. Our ability to cope and handle the things that life brings is what keeps us focused, determined, and in a desired state of mind.So whether you are dealing with unwanted thoughts and feelings, family problems, or just feeling the need to vent and be heard, therapy can be beneficial.Please call to schedule a free 15-minute consultation!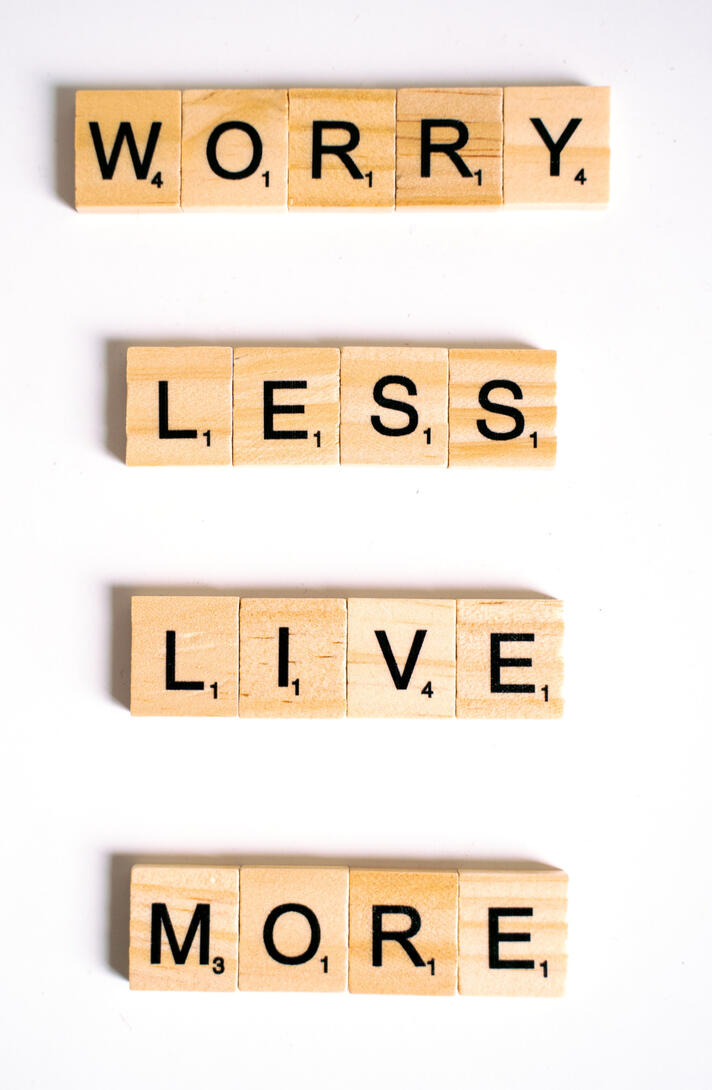 Services
---
Therapy is a process. It is a process toward you reaching your full potential through mental, emotional and, psychological balance. A variety of issues can be addressed in therapy through different service delivery methods.
Accepted Insurance PlansBlue Cross & Blue Shield
United Health Care
Optum
Oscar
Oxford
Cigna/Evernorth
Specialty areas
Stress management
Anxiety management
Phase of life transitions
Interpersonal skills
Choice/decision making
Areas of support
Relationships
Work-life balance
Self-awareness
Burnout
Life Purpose
Initial Assessment
The initial assessment is the foundation we layout in the therapy process. It is a record of your history, in addition, we will develop the initial treatment plan which are the goals that YOU want to achieve in therapy!
75 minute assessment- Investment $175
---
Individual Counseling
A one-on-one session between you and me. These are the sessions where we begin to get the work done. Consistency is essential during individual counseling because it aids in the journey toward meeting your desired goals.
60 minute session- Investment $150

45 minute session- Investment $110

30 minute session- Investment $75
---
Relationship Therapy
Relationship therapy is focused on two individuals experiencing difficulty in their relationship. This is not specific to just romantic relationships. It could be parent-child conflict, couples counseling, marriage counseling, or even friend-to-friend difficulties. The goal of a relationship session is clarity, communication, problem-solving, and relationship growth.
60 minute session- Investment $200
---
*A superbill can be provided for private pay, which you can submit to your insurer for possible reimbursement for out-of-network services.
Services are only provided via telehealth/virtual platform
Meet the Therapist
---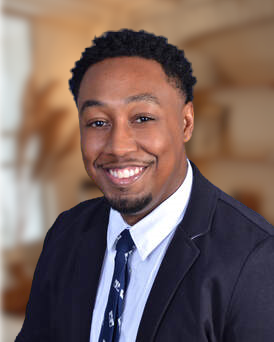 Chavis DeLoatch, MS, LCMHC, NCCLicensed Clinical Mental Health Counselor North Carolina #12772National Certified Counselor #614035North Carolina A&T State University BA Psychology (2008)Walden University
MS Clinical Mental Health Counseling (2015)
With over twelve years of experience in the mental health profession, I've dedicated my work to providing counseling services to individuals that deal with uncomfortable feelings or disturbances in their lives with quiet triggers that unknowingly impact different sectors of their life. These sectors afflicted may consist of work, academic performance, relationships, parenting, and general day-to-day functioning.You are the expert in your life and I'm here to assist with navigating you through any barriers you may face. I hope to provide ways to enrich the lives of those I serve by applying interventions and strategies that will allow greater mental and psychological stability in your life and for you to reach wholeness and self-actualization.Counseling is not only about healing, sometimes it is about growth. I will meet you with non-judgment, genuineness, warmth, and understanding. I am an ACT Therapist (Acceptance and Commitment Therapy) who also works from a CBT (Cognitive Behavior Therapy) perspective. I'm able to integrate various treatment modalities into therapy to best fit your needs and ensure that you achieve your desired clinical outcomes.
Frequently Asked Questions
---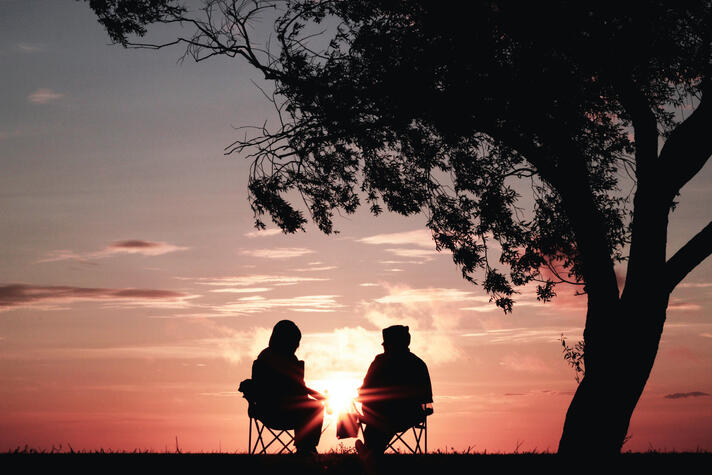 1. I'm a little nervous about counseling what should I do?This is a common thing for many who begin counseling. Which is the reason I offer a free 15-minute consultation to ease worries and so you can discuss any hesitancy that you have. I want you to be comfortable.2. What is online therapy?Online therapy or telehealth therapy refers to therapy sessions conducted online via a HIPAA compliant video platform through the internet and the comfort of your own home.3. Does online therapy work?Yes. Research has shown that online counseling is equally as effective as in-person counseling.4. Will anything I share be disclosed to anyone?No. Everything we discuss is confidential. The telehealth video and phone platform used is 100% HIPPA compliant and has security features in place to ensure safety. I uphold the highest ethical standards and confidentiality is a top priority.5. Do you take insurance?I am out-of-network provider insurance is not currently accepted. However, I can provide a superbill which you can provide to your insurer for reimbursement.6. What form of payment do you accept?Visa, American Express, Discover and Mastercard.7. How often should I attend counseling sessions?This is totally based on what you would like and your current situation. However, it is important for consistency to meet your desired outcomes.8. How soon should I start feeling better?While this question is contingent on different things, research has shown that when individuals attend counseling once a week for at least 12 weeks, they should begin to feel results.9. What is a superbill?A superbill is an itemized receipt of services provided. You can then submit this to your insurer for possible reimbursement.10. What is sliding scale?Sliding scale is essentially a reduced service fee rate. A limited number of sliding scale fee slots are available.11. If I have insurance how much will it cost?You must check with your insurer to make sure that mental health services are covered in your plan. You should also ask about co-payment, deductible and co-insurance to get an estimate of how much you will have to pay for services.
7B Corporate Center Court,
Greensboro, North Carolina, 27408
336-890-6900
© Inception Counseling Services PLLC all rights reserved
**Terms and Conditions of Inception Counseling Services PLLC **
Please read these terms and conditions ("terms and conditions", "terms") carefully before using Inception Counseling Services PLLC https://www.inceptioncounselingservices.com operated by Chavis DeLoatch.Conditions of use
By using this website, you certify that you have read and reviewed this Agreement and that you agree to comply with its terms. If you do not want to be bound by the terms of this Agreement, you are advised to leave the website accordingly. Inception Counseling Services PLLC only grants use and access of this website, its products, and its services to those who have accepted its terms.Privacy policy
Before you continue using our website, we advise you to read our privacy policy regarding our user data collection. It will help you better understand our practices.Age restriction
You must be at least 18 (eighteen) years of age before you can use this website. By using this website, you warrant that you are at least 18 years of age and you may legally adhere to this Agreement. Inception Counseling Services PLLC assumes no responsibility for liabilities related to age misrepresentation.Acceptable Use
As a user of our website, you agree to use out Site legally, not to use out Site for illegal purposes, and not to:
• Violate the intellectual property rights of the Site owners or any third party to the Site;
• Hack into the account of administrator of the Site; or
• Act in any way that could be considered fraudulent
If we believe you are your our Site illegally or in a manner that violates these Terms and Conditions, we reserve the right to limit, suspend or terminate your access to our Site. We also reserve the right to take any legal steps necessary to prevent you from accessing our Site.Intellectual property
You agree that all materials, products, and services provided on this website are the property of Inception Counseling Services PLLC, its affiliates, directors, officers, employees, agents, suppliers, or licensors including all copyrights, trade secrets, trademarks, patents, and other intellectual property. You also agree that you will not reproduce or redistribute the Inception Counseling Services PLLC intellectual property in any way, including electronic, digital, or new trademark registrations.
You grant Inception Counseling Services PLLC a royalty-free and non-exclusive license to display, use, copy, transmit, and broadcast the content you upload and publish. For issues regarding intellectual property claims, you should contact the company in order to come to an agreement.Applicable law
By visiting this website, you agree that the laws of the State of North Carolina, without regard to principles of conflict laws, will govern these terms and conditions, or any dispute of any sort that might come between Inception Counseling Services PLLC and you, or its business partners and associates.Disputes
Any dispute related in any way to your visit to this website or to products you purchase from us shall be arbitrated by state or federal court and you consent to exclusive jurisdiction and venue of such courts.Indemnification
You agree to indemnify Inception Counseling Services PLLC and its affiliates and hold Inception Counseling Services PLLC harmless against legal claims and demands that may arise from your use or misuse of our services. We reserve the right to select our own legal counsel.Limitation on liability
Inception Counseling Services PLLC is not liable for any damages that may occur to you as a result of your misuse of our website.
Inception Counseling Services PLLC reserves the right to edit, modify, and change this Agreement at any time. We shall let our users know of these changes through electronic mail. This Agreement is an understanding between Inception Counseling Services PLLC and the user, and this supersedes and replaces all prior agreements regarding the use of this website.Contact Details:
336-890-6900
[email protected]
7B Corporate Center Court Greensboro, NC 27408
Privacy Policy of Inception Counseling Services PLLC
Inception Counseling Services PLLC operates the www.inceptioncounselingservices.com website, which provides the SERVICE.
This page is used to inform website visitors regarding our policies with the collection, use, and disclosure of Personal Information if anyone decided to use our Service, the Inception Counseling Services PLLC website.
If you choose to use our Service, then you agree to the collection and use of information in relation with this policy. The Personal Information that we collect are used for providing and improving the Service. We will not use or share your information with anyone except as described in this Privacy Policy. Our Privacy Policy was created with the help of the Privacy Policy Template Generator.
The terms used in this Privacy Policy have the same meanings as in our Terms and Conditions, which is accessible at www.inceptioncounselingservices.com , unless otherwise defined in this Privacy Policy.Information Collection and Use
For a better experience while using our Service, we may require you to provide us with certain personally identifiable information, including but not limited to your name, phone number, and postal address. The information that we collect will be used to contact or identify you.Log Data
We want to inform you that whenever you visit our Service, we collect information that your browser sends to us that is called Log Data. This Log Data may include information such as your computer's Internet Protocol ("IP") address, browser version, pages of our Service that you visit, the time and date of your visit, the time spent on those pages, and other statistics.Cookies
Cookies are files with small amount of data that is commonly used an anonymous unique identifier. These are sent to your browser from the website that you visit and are stored on your computer's hard drive.
Our website uses these "cookies" to collection information and to improve our Service. You have the option to either accept or refuse these cookies, and know when a cookie is being sent to your computer. If you choose to refuse our cookies, you may not be able to use some portions of our Service.
For more general information on cookies, please read "What Are Cookies".Security
We value your trust in providing us your Personal Information, thus we are striving to use commercially acceptable means of protecting it. But remember that no method of transmission over the internet, or method of electronic storage is 100% secure and reliable, and we cannot guarantee its absolute security.AnalyticsWe may use third-party Service Providers to monitor and analyze the use of our Service.Google AnalyticsGoogle Analytics is a web analytics service offered by Google that tracks and reports website traffic. Google uses the data collected to track and monitor the use of our Service. This data is shared with other Google services. Google may use the collected data to contextualize and personalize the ads of its own advertising network.You can opt-out of having made your activity on the Service available to Google Analytics by installing the Google Analytics opt-out browser add-on. The add-on prevents the Google Analytics JavaScript (ga.js, analytics.js and dc.js) from sharing information with Google Analytics about visits activity.For more information on the privacy practices of Google, please visit the Google Privacy & Terms web page: https://policies.google.com/privacy?hl=enLinks to Other Sites
Our Service may contain links to other sites. If you click on a third-party link, you will be directed to that site. Note that these external sites are not operated by us. Therefore, we strongly advise you to review the Privacy Policy of these websites. We have no control over, and assume no responsibility for the content, privacy policies, or practices of any third-party sites or services.Children's Privacy
Our Services do not address anyone under the age of 18. We do not knowingly collect personal identifiable information from children under 18. In the case we discover that a child under 18 has provided us with personal information, we immediately delete this from our servers. If you are a parent or guardian and you are aware that your child has provided us with personal information, please contact us so that we will be able to do necessary actions.Changes to This Privacy Policy
We may update our Privacy Policy from time to time. Thus, we advise you to review this page periodically for any changes. We will notify you of any changes by posting the new Privacy Policy on this page. These changes are effective immediately, after they are posted on this page.Contact Us
If you have any questions or suggestions about our Privacy Policy, do not hesitate to contact us.
Contact Details:
336-890-6900
[email protected]
7B Corporate Center Court Greensboro, NC 27408